Do the most meaningful work of your career
As an educator at Pima Medical Institute, you will be involved in both the growth of your students and the overall success of the institute, contributing constantly to the mission of improving the quality of people's lives by providing the best value in medical career education.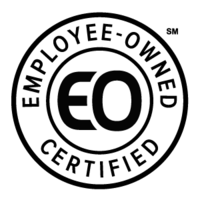 +

Wealth-Building Potential
Being an employee-owner means owning your future.
Our success means stability for our employee-owners.
+

Stability and Commitment
Being employee-owned means we recruit for the long run. This isn't just a job, it's a career.
Being employee-owned means we make large investments in our employee-owners' career growth and professional development.
Our employees think like owners because they are owners.
Our employees act like owners because they are owners.
+

A Collaborative Culture
Our collaborative work environment is a direct result of being employee-owned. We treat each other like family.
Being employee-owned means we treat each other with mutual trust and respect.
Make Pima Medical Institute Part of Your Career Path
As our community of students continues to grow, so does our community of talented staff. We truly believe that our people are the heart of our organization, and as we grow, we continue to hold ourselves accountable to the values that support those people.